We put everything we have got into our providing the clients with different services in different sectors, among them drawing up proposals and business plans, designing feasibility studies, conducting market research, funding projects, winning permits and supplying machinery. We also contribute in smoothing the way for them in their bid to take out loans from banking system.
Rationale
The feasibility study or feasibility report is the initial and basic study for any investment project.  Therefore, all investment projects need these studies in some way based on stakeholder goals. The economic-technical justification plan is a report that examines the plan from three aspects: market, technical and financial, and rejects or recommends the plan from any perspective,  and in conclusion,  concludes that the plan is economically,  technically or financially justifiable Or not.
Specialized working group
In economics,  investing means buying a commodity that is not currently consumed but will be needed in the future and that commodity will be profitable for him.  In economics,  investing means that a person acquires a financial asset such as stocks.
It buys and predicts that financial asset will be profitable in the future and its price will increase.  We always try to introduce a safe way to you with specialized statistics.
consulting services
We know that investors have different inclinations, investment goals and risk-taking,  and on the other hand,  the stock market,  like any other investment environment,  has its own unique complexities and characteristics.
BehinYab Consulting Unit is ready to accompany and support you in investment decisions by providing various consulting services.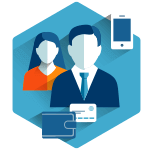 Investment Guide
BehinYab Tejarat Consulting Engineers,  by employing experienced and specialized staff,  by examining the technical knowledge of production lines,  detailed technical studies of machines can help esteemed investors in identifying,  selecting and supplying machines And you can count on reliable assurance in making informed decisions until the final utilization of your investment on Optimizing Business Consulting Engineers by preparing analytical reports.